Simplify!
Looking for travel solutions to promote your company globally? Look no further!
Introducing Unireps, a Canadian TMC-GSA company which removes the hassles of marketing in countries individually. Unireps offers affordable partner programs that all companies, regardless of their size, can implement into their global marketing initiatives.
With thousands of destinations, myriad of airlines, choices of accommodations and tours, Unireps knows how challenging it can be to meet your objectives, budgets, stay in the know, and manage all in a timely manner. Unireps wants to support you and simplify the travel activity, therefore producing higher results in less time.
Unireps offers powerful travel-sourcing technology, the know-how of the global market, and the buying reach of our network.
Unireps cuts through the complexity and lets you focus on the success of your company!
Connect with the connected!
We invite you to reach out to us and become a partner today.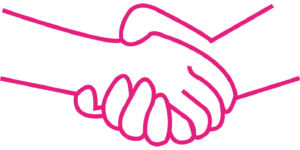 FREQUENTLY ASKED QUESTIONS
What does Front Page Advertising Include?
It includes a spot at the top of our homepage with a banner with your company name. I will lead to your website when clicked.
What is the Newsletter Sponsor Space perk?
We will dedicate a space for sponsors to advertise their company in our monthly newsletter.
What is the Social Media Sponsor Space?
With this perk, your company can have one monthly sponsored post in our social platforms. This will also include a link to your website.
What is the Rotating Advertisement Space?
In the manner of a rotating banner advertisement, this space will be bigger than the Front Page banner, allowing a message of your choosing. It will be located in other pages of our website with direct link.
What does Trade Show promotions include?
First-hand exposure, definitely! In our trade show booth, Unireps will feature your company name. Unireps will also visit other booths to distribute your brochures and suggest your services to agencies with potential to promote your company.
Where Is the Money from this program going?
Funds collected from this program go towards further growth and promotion of Unireps, which in return, benefit your company.
Barter Opportunities
Your company's label featured on our website with a direct link
Your global virtual office in one of our physical offices located worldwide
Global Emarketing solutions, newsletter sponsorship space and Unireps website ads
Social media creation and sponsorship – CRM
Trade show promotion with networking support exclusive with our global subagents
Annual free tour for Unireps
Free accommodations and transfers for two participating in a local trade show
Mini-fams for two offered to Unireps with your standard tours
Inspection trip for Unireps executives dedicated to new product discovery
Barter terms and conditions will be agreed upon between Unireps and each service provider according to opportunities available at the time.